Online education & community
for creators
The closing credits are where you find the real magic makers in a film, video game, video, podcast, or any production.
It's where people are immortalized for their hard work, their creativity, and their passion for their craft.
Standard Member Benefits
What you'll get as a Closing Credits member
Every course comes with extra benefits just for being a member of Closing Credits
Instructor Led Courses

6 to 12 week courses with an industry professional to guide you through.

Closing Credits Community

Access to our private Discord, forums, email lists. Work through fun and interesting challenges with your future colleagues and network.

Weekly Events

New Events, Workshops, Webinars, Panels, and Exercises Weekly.

Material From All Available Courses

Your interests change, and Closing Credits changes with you. Read and watch all the material from all available courses. We are always adding new courses you can consume on your own time.
Member Work Opportunities
We bring in work exclusively for members
All alumni are eligible to receive paid student opportunities from our in-house studio. Often, it only takes one paid job to pay for a year's worth of membership.
Here are some of the places our members have done work for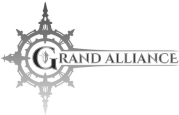 Our Methodology
The Closing Credits Method
We're building a modern educational institution that redefines how community and learning come together. Being part of any Closing Credits course means you'll have access to a community of world-class professionals. With every new launch and semester we start, your network gets stronger.
Here are the cornerstones of the Closing Credits experience.